caos Ratnici !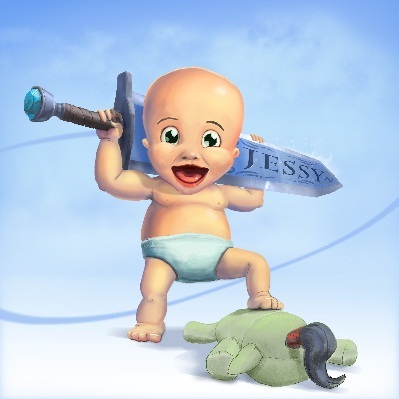 pokrenula bih ovu temu zato sto je meni puno znacilo kada sam se setila kakvo sam dete sa 3-4 godine bila..
vecina poznatih autora govori o tome da u nama jos uvek zivi trogodisnje dete koje mi kritikujemo ili hvalimo i ono se u skladu sa time ponasa.
mene su mnogo kritikovali kao dete i bila sam jako stidljiva,povucena i kasnije jako nesigurna u sebe. Nikada se nisam bavila sportom jer su tvrdili da je to za decake. Bila sam jako osecajna i povucena samo nesto crtkala sama za sebe odvojena negde u uglu... i sada vidim jos uvek to dete u sebi i svaki put kada sam samokriticna pomislim na tu tuznu facu koja ce svakog trenutka da se rasplace i tako mi bude zao pa pocnem na bilo koji nacin da ga zabavljam u sebi da bi se nasmejalo
... Ma ne dam ama bas nikome da ga dira ili rasplace ili naljuti ili da mu ne da da se igra ili peva i igra kao da ga niko ne gleda...da mu uzne bojice kad hoce da boji
....!!!
Kakva je vasa paralela izmedju tog deteta i osobe u koju ste odrasli?
koliko brinete o njemu danas (kada ga nasmejete i kupite mu "igracku" )?
kako ste izgledali na fotografijama? (ova je meni najdraza
)
koliko ste se promenili ?
ja iskeno nisam puno , skoro nisam nimalo